The journey and relationships we cultivate, make our work rewarding.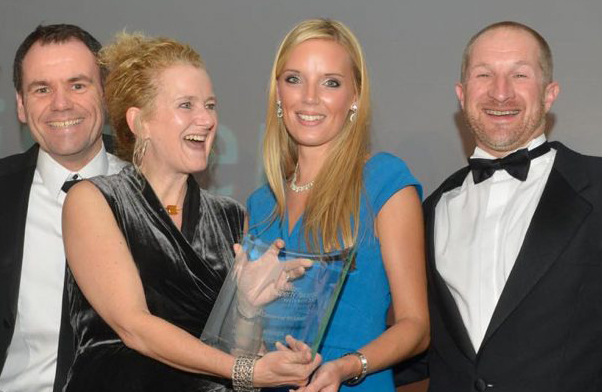 Our Wylde team are experienced and adaptable problem solvers, space strategists and experts in interior architecture. We work collaboratively with project partners, surveyors, landlords, developers, architects and fit-out companies, to name a few.
Tracey Wylde, our Director, founded Wylde in 1996, driven by a need to work flexibly around her growing family. But soon the growth in work and recommendations by clients meant that bringing on-board like-minded designers was essential.
Today we are a tight-knit, award-winning team lead by Tracey Wylde and Co-Director Amy Stone, the team are incredibly hard-working and professional but also like to have fun.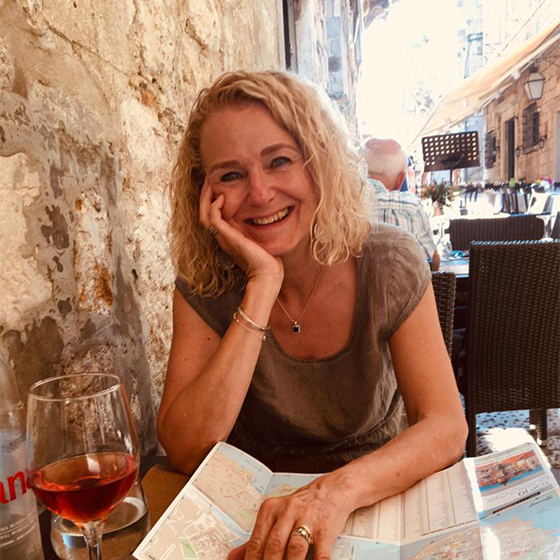 Tracey Wylde
Director
WORK: Solving 3D puzzles and doodling… oh and interior design and company management
LEARN: Trained at Middlesex Polytechnic (University)
REST: Umm this sounds like a nice idea
PLAY: Hobbies include swimming & walking Eric the Border Terrorist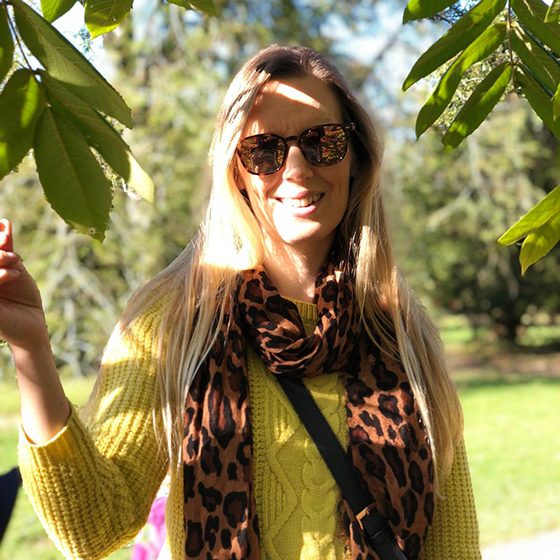 Amy Stone
Director
WORK: Architectural and interior design
LEARN: Qualified Architect after many years of study at University of West of England
REST: On the rare occasion it happens – lying in the sun!
PLAY: Hobbies include dancing, all things crafty and walking Zara the fox red Labrador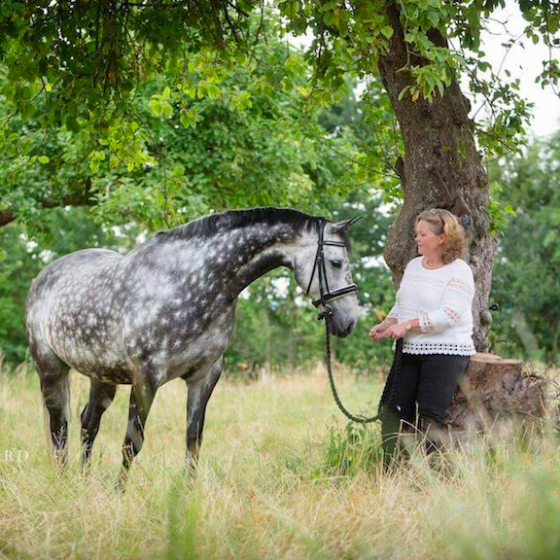 Fiona Wilkie
Business Support
WORK: Operating large multi-site residential accommodation portfolios, specialises in creating practical and effective design solutions.
LEARN: MSc Computer Science (University of Bristol) and MBA (UWE).
REST: Enjoying the beauty of rural Somerset.
PLAY: Riding my horses and going on adventures with Bob and Ted our dynamic doggy duo.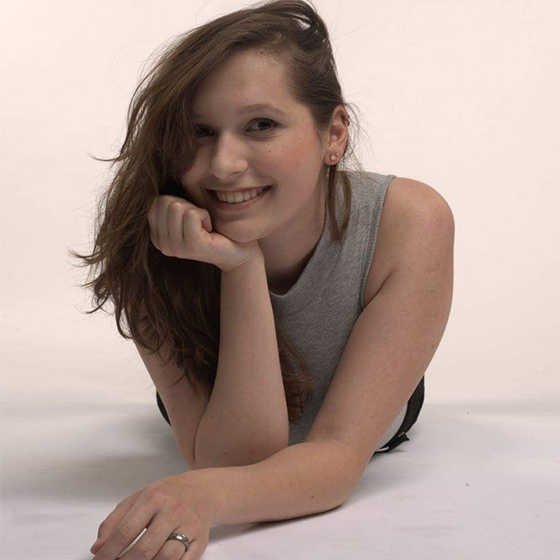 Hanna Sipos
Interior Designer
WORK: Interior Design
LEARN: BA Hons Interior Design, Kingston University
REST: Listening to an audio book on a long bus ride or dog walk.
PLAY: Cooking complicated things, learning the next language on my list, working on the next crazy craft project and taking Cielle on long walks around the fields.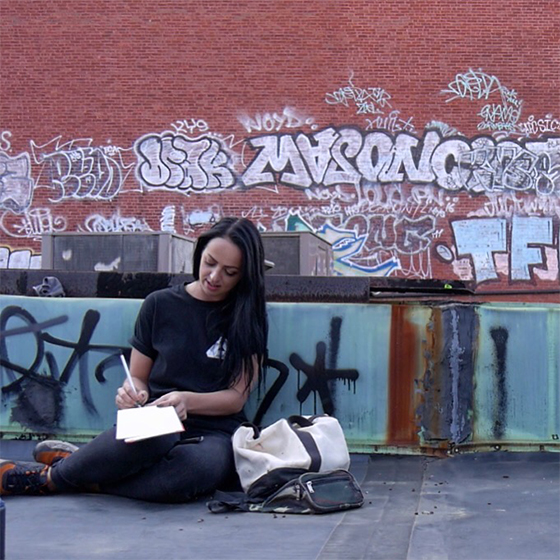 Harriet Wood
Marketing, Blog, Graffiti Artist
WORK: Writing blogs, creating marketing content and painting giant murals
LEARN: BA Hons Graphic Design at University of West of England
REST: Always on the move – travelling and painting!
PLAY: Exploring new places, eating food and most things tequila related!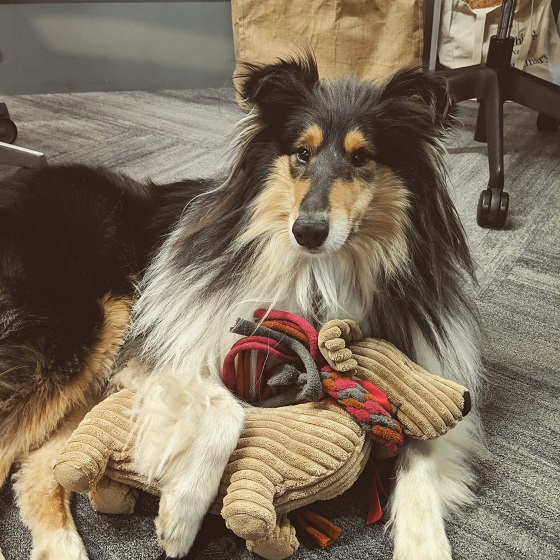 Cielle
Crowd Control / Security
WORK: Resident therapy dog for anyone who needs a fluffy cuddle!
LEARN: Close observation of the wildlife around the studio
REST: Taking a nap in the most crucial circulation choke points in the studio
PLAY: Playing fetch with every able body in the studio who is willing to throw it!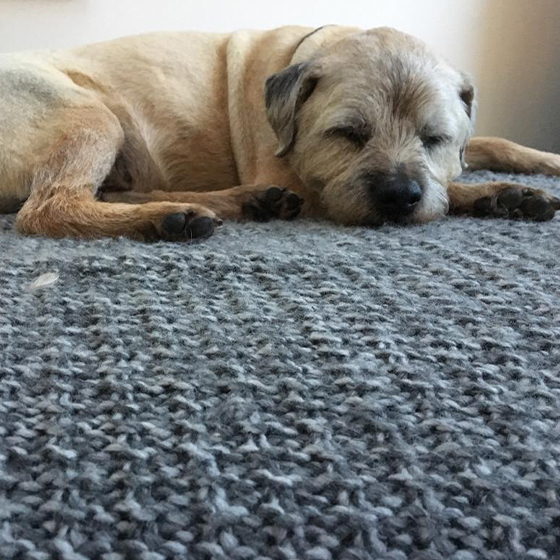 Eric
18th July 2008 - 4th August 2022
MISSED BY ALL THE WYLDE TEAM!

WORK: No thank you LEARN: Highly educated in the most comfortable locations REST: Often PLAY: When forced by Nina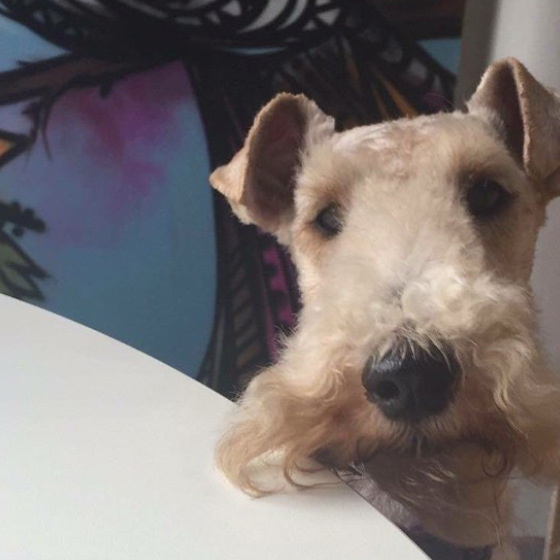 Nina
16th April 2014 - 5th Jan 2023
MISSED BY ALL THE WYLDE TEAM!
WORK: Finding edible treats
LEARN: Patience when waiting for treats
REST: None for the wicked
PLAY: As frequently as possible, with fellow office dogs toys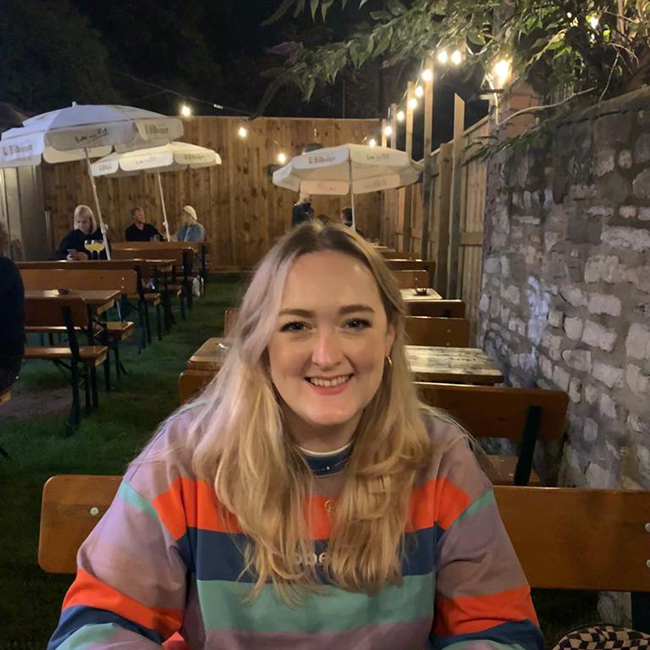 Hannah Carreck
Junior Designer
WORK: Interior Design LEARN: BArch Architecture at Nottingham Trent University REST: Enjoying the sunshine and views at the harbourside PLAY: Trying out new crafts, from cute earrings to Limoncello!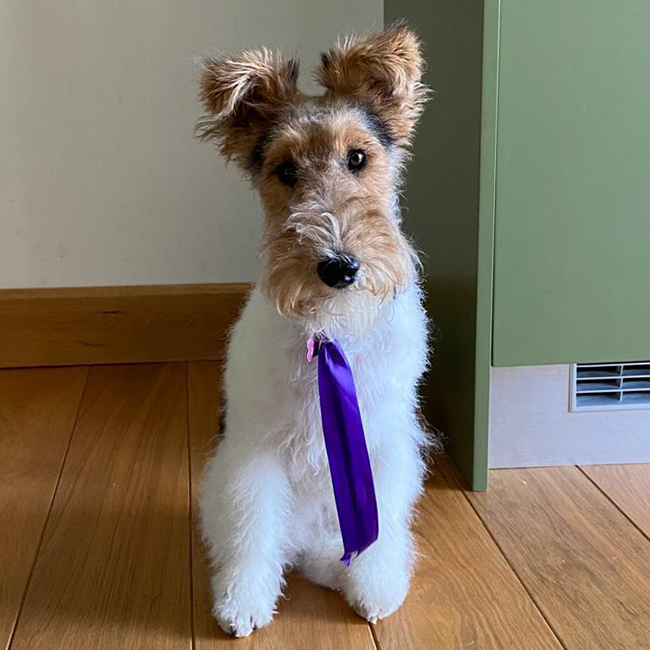 Penny
Studio patrol for anything interesting to get involved with
WORK: Yes she is hard work LEARN: Need to be good, at all times REST: Taking a nap, that would be nice!...keep out of mischief PLAY: Taking stuff out of everyone's bags and giving it a good old chew…eek!!
Whilst we're happy to join a project team, we can also suggest specialists to work on each aspect of the design and installation. We have built up a group of trusted consultants and suppliers over the years. These are tried and tested companies and individuals that we can work with, specialising in the various disciplines to develop and deliver a successful project. Click on the highlighted elements to find out more…
Please rollover the image to find out more…
Acoustics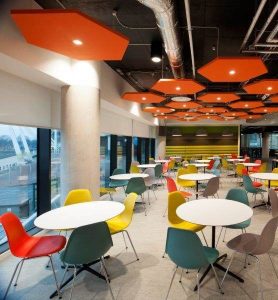 Acoustic treatment in the workplace has become more important as spaces have become more open plan and staff work more collaboratively, either in person or digitally over video or voice communication. Consequently noise levels have increased. We encourage clients to set aside some budget in the project cost to allow for these elements. They become an intrinsic part of the design and branding package on ceilings and walls.
Mechanical & Electrical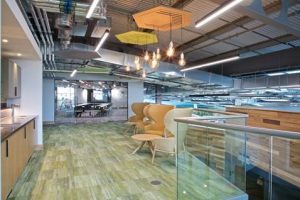 M&E is often 40-50% of the budget, and mostly you don't even see it! It's critical to get it right, working with a team that understand the design philosophy and what you're trying to achieve is key. M&E affects the whole environment, controls the level of real and perceived comfort from temperature to lighting. It needs to fit in with the whole space whether it's on show or not.
Lighting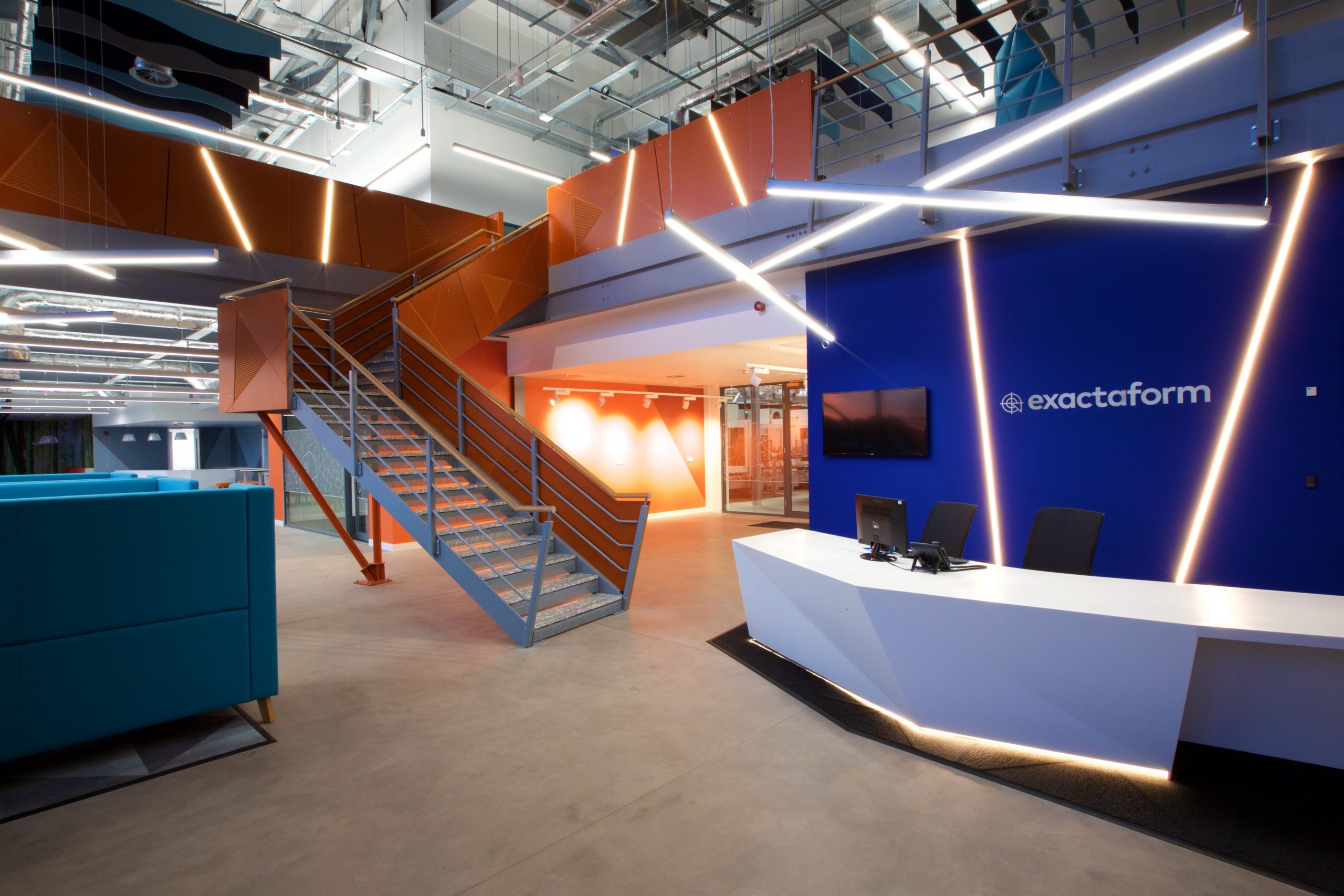 Whilst lighting comes under the M&E budget it stands apart as a critical element that can make or break your project. So it is essential to find the right balance of cost and aesthetics and to work with a consultant who understands how to use light for the best effect.
Build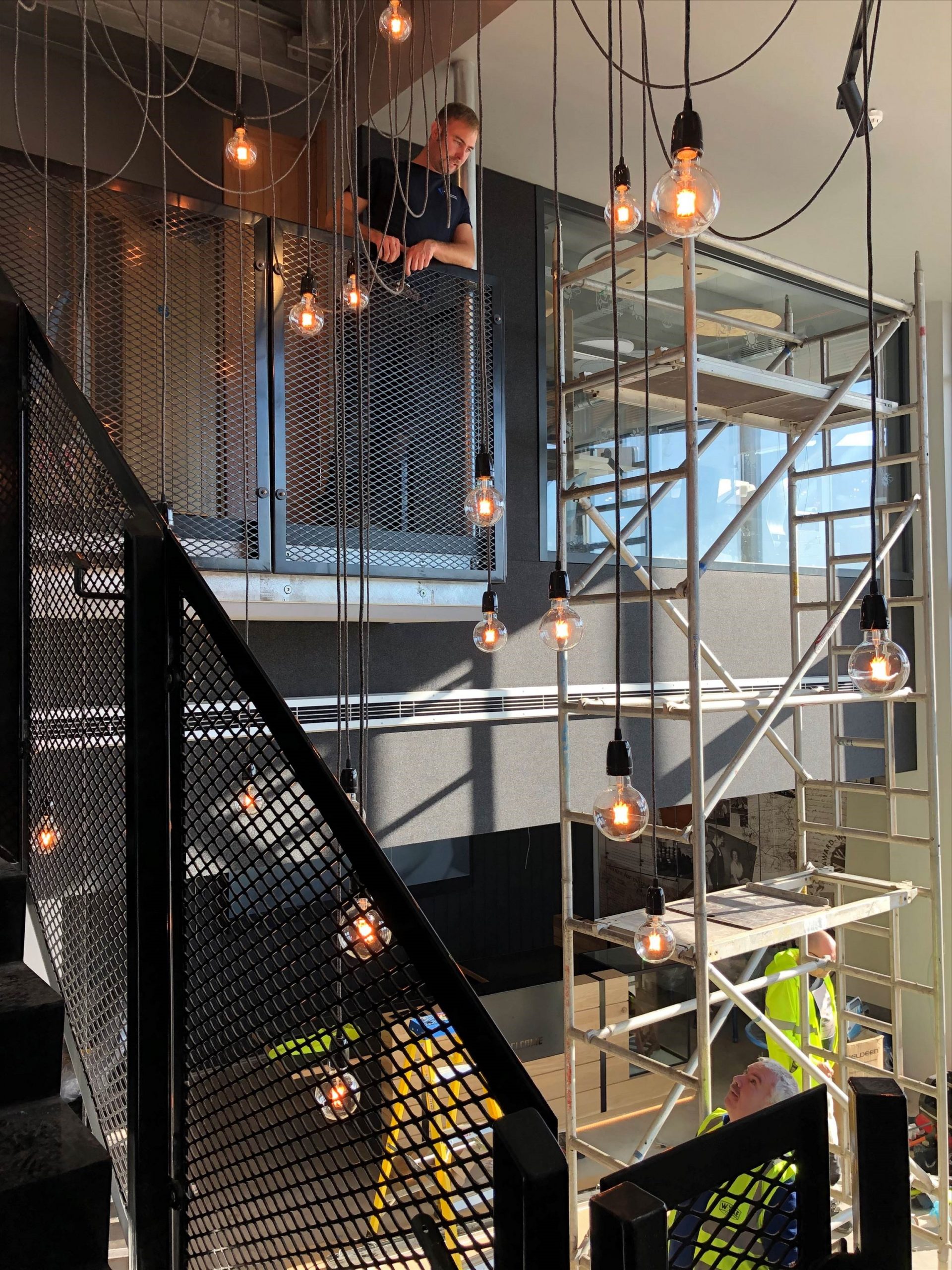 Again, finding the right partner is crucial when it comes to delivering your project. A conscientious contractor, who understands all the elements of construction and has a reliable team of subcontractors behind them, will make it possible to realise the full potential of the design in a timely and relatively stress free way.
Joinery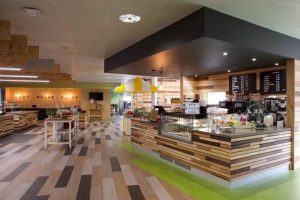 Quality and robustness are essential aspects of joinery that need to be delivered at the right price and on time. Good workmanship can go unnoticed, but poor workmanship does not. A reception desk or coffee bar are often centre stage, expressing the design concept and your brand.
Furniture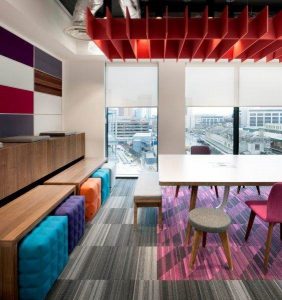 Furniture should be practical, ergonomic and aesthetic. It also needs to be flexible and re-configurable, and as it usually absorbs a large part of the budget it is important to work with a supplier you can trust will deliver good quality at an acceptable cost.
Branding & Wall Treatments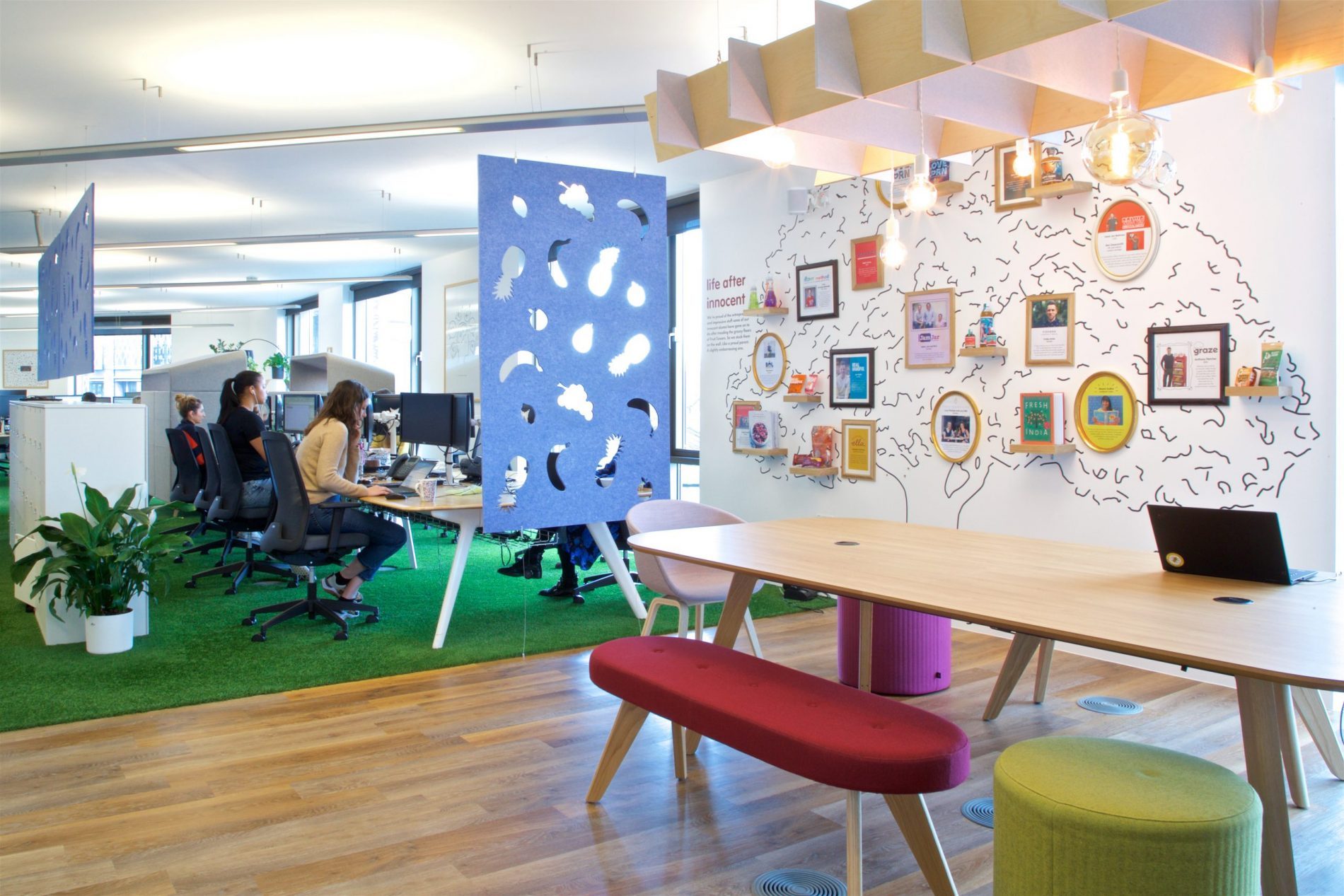 Branding is specific to your company and should be both aesthetic and practical. Co-ordinated colours, patterns and images are used to reinforce your brand, and define spaces and their uses.
Change Management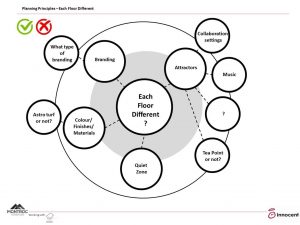 We can research your company's existing ways of working and provide critical thinking, based on collected data, to help you reshape your working environment and culture. This might include integration of new technology into the workspace. Our skill is to translate analysis into design, and ideas into reality.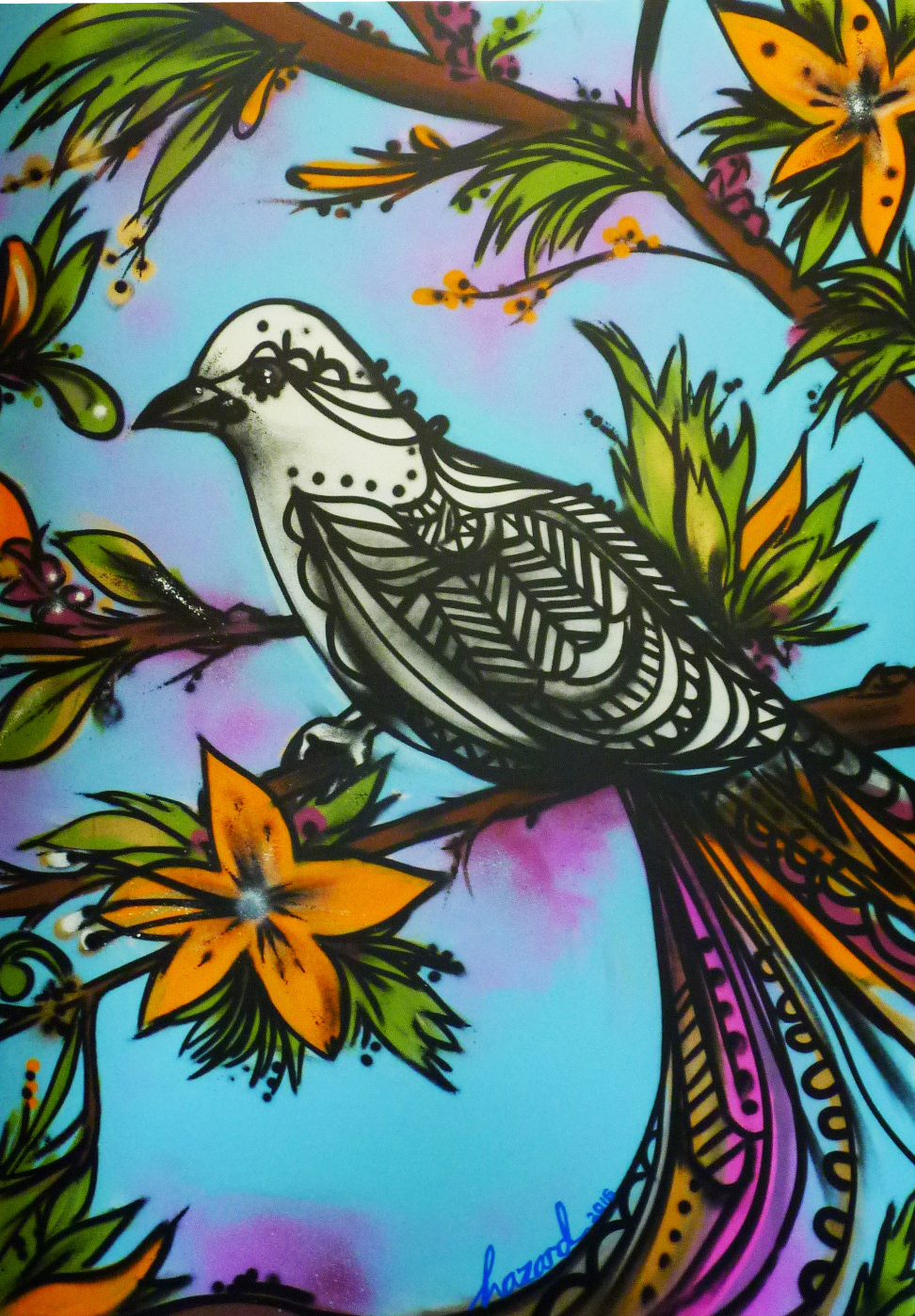 Our 'Wylde Bird Series' represents the team's collective personality. 
The bird in our brand and the birds we feature and share are symbolic of beauty, innovation, nature, and freedom – all qualities we apply to our work and lives. We love sharing ideas and allow clients to access the breadth of talent across our team.